THE ADDRESS INFRA GROUP
NEW CHANDIGARH
THE ADDRESS INFRA GROUP NEW CHANDIGARH PRICE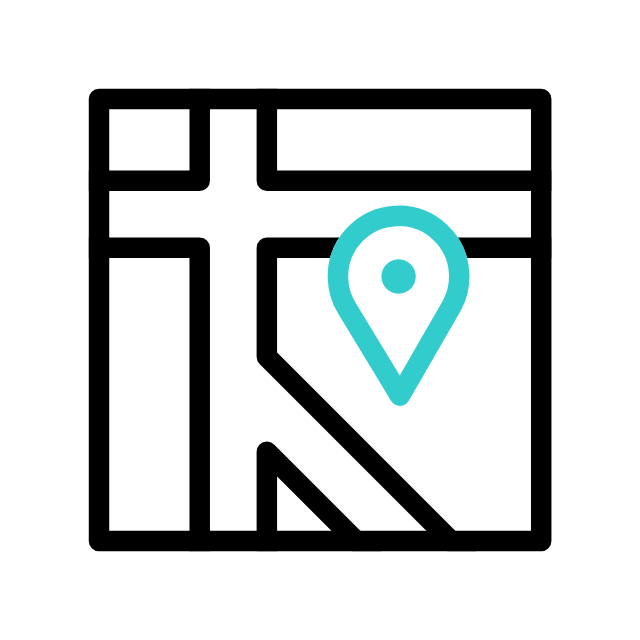 The Address Infra Group New Chandigarh
2/3/4 BHK Luxury Apartment
Find your dream home from All New Chandigarh projects on Shri lakshmi Realtech website. Search by price, area, configuration and more. Maximum verified listings! In-depth Property Details. Locality Price Trends. In-house Data Collection. Verified Properties. Authentic Information.
Our goal to provide property in best price .We believe in building a life time relationship with our customer. .Because the price keeps on increasing after every 15 days. i have to create a geneuity on our website. If any customer reach on our website then all his queries solved from our website
The project gives you an opportunity to buy a superbly-crafted flat in New Chandigarh at a reasonable cost. The project is well-connected by different location
THE ADDRESS INFRA GROUP BROCHURES DOWNLOADS
THE ADDRESS INFRA GROUP BROCHURE DIRECT DOWNLOAD HERE
NEW CHANDIGARH MASTER PLAN DIRECT DOWNLOAD HERE
WELCOME TO ADDRESS INFRA GROUP
We at The Address Infrastructures Pvt. Ltd. are real estate professionals who believe in customer satisfaction as their prime motive. We provide both luxurious and economical living spaces. We have all kind of Real Estate solution for Indian as well as NRI clients. Our expertise in the field is a result of our diverse experience in real estate. Each 2/3/4 BHK Flats in New Chandigarh home is planned meticulously keeping in mind the end user. Get connected for the leading real estate company that provides apartments and residences.
The address group is an expert when it comes to international standard residences. We believe in delivering international standard homes and offices to give comfort and effortless living. Our spaces are created with world-class amenities so that the consumers, buyers, sellers and investors live a hassle free life.
TOP REASONS TO BUY THE PROPERTY
Open Gym for kids
​
Hospital within walking distance
​
Excellent Connectivity
​
Natural Greens
​
Children Play Area
Club Facilities
​
Power Backup
​
Parks
​
Pollution Free Environment
​
Water Supply
Garden
​
Pedestrian Jogging/Walking Track
​
Strategically Designed
​
Yoga
​
Multipurpose Hall & Restaurant
​
School
​
24 Hr Security
​
RO Water System
​
Reserved Parking
Parking
Lift
Gym
Earthquake Resistance
​
Kitchen
​
Fire Fighting
​
Club House including Spa
​
CCTV Access
​
Vitrified Tiles
​
​
​
About The Address Infra Group New Chandigarh
The Address project is one of the newest and most prime locations to invest in the city. Even though it isn't in the main Chd city, it is just as good as it is only 0 KM away from Chd. So, technically all the benefits of living in the city beautiful will be accessible by you. Real estate property for sale in Chandigarh at the moment is quite near impossible to possess due to Chandigarh property details. Chd real estate is a very good opportunity of investment in terms of its infrastructure as well as the living standard of its residents. The State is a hub of many commercial places for sale, as well as residential projects and many more, are still underway.
​
The Address in New Chandigarh, Chandigarh by Address Infrastructures and PCL Gateway is a residential project. The project offers Apartment with perfect combination of contemporary architecture and features to provide comfortable living.
Project Details
FEATURES
Connectivity to Chandigarh via two 200' wide Road
Location Advantages The Address Infra Group
The Address is a very well connected society, it has all the means required to move to places within as well as outside the Town. The most important aspect to keep in mind is that The Address is 0 KM away from Chd which basically means it's part of the city. The International Airport is only a 20-minute drive away from the Address. The nearest bus stand i.e. Sector 43 Bus Stand is only a 15-minute drive away. Other than this, Panjab University is only a 10-minute drive away from The Address, PGI is a 10-minute drive away and Sukhna lake is a 20-minute drive away. Also, the New cricket stadium is a 2-minute drive away. The Address, in terms of connectivity, is absolutely the place to be in and around.
The Address Infra Group Project Specification
Living / Dining Room
Flooring : Vitrified tiles
Wall finishing : Luster paint/OBD
Fittings : Doors-paneled polished main entrance & Internal Wooden Frames with Laminated Flush Doors Windows : Aluminum Panels/Wooden Frames
Kitchen
Flooring : Anti-Skid Ceramic Tiles
Wall finishing : Luster paint/OBD
Fittings : Fittings : Pre-Fitted A.C Fittings in all rooms
Platform : Granite top with 2 feet Ceramic Tiles above Counter
Bedroom
Flooring : Wooden Flooring in Master Bed Room & Vitrified Tiles Other Bed Room
Wall finishing : Luster paint/OBD
Fittings : Fittings : Doors-paneled polished main entrance & Internal Wooden Frames with Laminated Flush Doors Windows : Aluminum Panels/Wooden Frames
Balcony
Flooring : Anti-Skid Ceramic Tiles
Wall finishing : Weather Proof Paints
Railing : MS
STAIRCASE & LIFT LOBBY
Flooring : Granite
Wall finishing : Weather Proof Paints
Railing : MS
Washroom
Flooring : Anti-Skid Ceramic Tiles
Wall finishing : Ceramic Tiles up to Roof Top
Fittings : Fittings : Wire-Copper (Polycab/Havells)
THE ADDRESS INFRA GROUP FLOOR PLAN
TOWER TUVW
2BHK (850 Sq. Ft.)
TOWER A,B,C,D,E,F,G
3BHK (1150 Sq. Ft.)
TOWER K&L
3BHK (1650 Sq. Ft.)
TOWER H&I
3BHK+ Study (1650 Sq. Ft.)
Residential Properties
The Address Group provides 2/3 BHK Apartments in New Chandigarh luxurious yet affordable residential properties in New Chandigarh. We have a wide range of residential properties with unmatched residential flats, villas, townships, boutique homes, penthouses and apartments. We build homes keeping the end user in mind. Quality construction and world-class amenities are what makes us distinct.
Commercial Properties
The Address Group provides 2/3 BHK Flats in Mohali world-class commercial spaces. Our commercial spaces are well-structured and offer high returns. These spaces offer quality, creativity and business solutions. An excellent option for investors, NRI's and End Users. Our timely delivery and assured returns attract most of the buyers. Contact us for business and commercial spaces.
Flats in Mullanpu,The Address New Chandigrah
Address Group New Chandigarh is the ideal project to invest in considering the location. The location is one of the most important things to keep in mind while buying a house and being in the vicinity of Chandigarh makes it very valuable. Flats in Mullanpur are very well built and are completely suitable and compatible with the lifestyle people are getting in the habit of these days. Since the flats in Mullanpur are newly built, they are built using modern technology and keeping in mind the struggles of today. The Housing project is built using Mivan Technology which adds to the absolutely strong foundation that The Address is built on. The structure, as well as the construction quality, is up to date. The structure is earthquake resistant and very easy to maintain.
​
If you are looking for BHK Flats in Mullanpur, Chandigarh you must consider The Address Mullanpur considering New Chandigarh flats price as well as the 3 BHK in New Chandigarh. Flats in Mullanpur are newly built and fall in line with modernity that allows its residents to lead a convenient and luxurious life in amazing BHK apartments. Mullanpur is a fast developing town in the meantime specially due to its proximity from the city. The project is situated only 0 KMS away from chd which makes it even more appealing for people who wish to settle down in The City Beautiful but aren't able to due to the high prices of property. Mullanpur aka The Address Group is a very good place to settle in, especially at the moment because of the feasibility and reasonable prices at which BHK apartments are offered.
New Chandigarh flats price
New Chandigarh flats prices are quite reasonable considering the amenities the city offers being so close to the City Beautiful. Luxury flats in Chandigarh in the meantime are quite high in demand and the market value of the real estate is ever-increasing as well. What more could you ask for? The Address New Chandigarh offers reasonably priced luxury homes with abundant facilities and location amenities. Apartments in the meantime are on everyone's bucket list, be it youngsters looking for a place to settle in or the elderly looking for a place that is easy to maintain and The Address is an ideal project for them to invest in since it offers everything for everyone be it the young or the elderly.
EduCity, New Chandigarh
Education city of New Chandigarh is spread at 1700 acres and was developed to have campuses of universities and educational institutes. Institute of Technology and Future Trends College is located at Sector 11 of New Chandigarh
MediCity, New Chandigarh
Medicity of New Chandigarh has 100 bed Tata Memorial Centre's Homi Bhabha Cancer Hospital and Research Centre which is spread over 50 acres. Stem Cell Centre is also under construction. There is a plan of Dr. B.R. Ambedkar State Institute of Medical Sciences connected to Civil Hospital of Phase VI, Mohali.
PCA Stadium, New Chandigarh
PCA has planned to provide better parking lots, state-of-the-art gymnasium and a club house at the new stadium with two grounds for matches and practice as well as state of the art cricket academy of stature which would attract trainees. PCA spread over 41.95 acre at cost of Rs 230 crore.
Oberoi's Resort, New Chandigarh
The Oberoi Sukhvilas Resort & Spa is a luxury spa resort surrounded by over 8000 acres of natural forest. It has an esthetically landscaped garden. It offers an outdoor pool. Guests can enjoy the on-site bar. Free WiFi is available in the rooms of the property.
The Address Infra Group Location Map
The Address Infra Group Site Map
THE ADDRESS INFRA GROUP GALLERY