Suntec City New Chandigarh
3 BHK + Servant Room S+4 Independent Floor with Lift.
International Cricket Stadium on 3 Minutes Drive.
Lush green parks in our township Suntec City New Chandigarh
Possession Started, Construction in Full Swing.
Plot Size 150 Sq. Yards to 1300 Sq. Yards.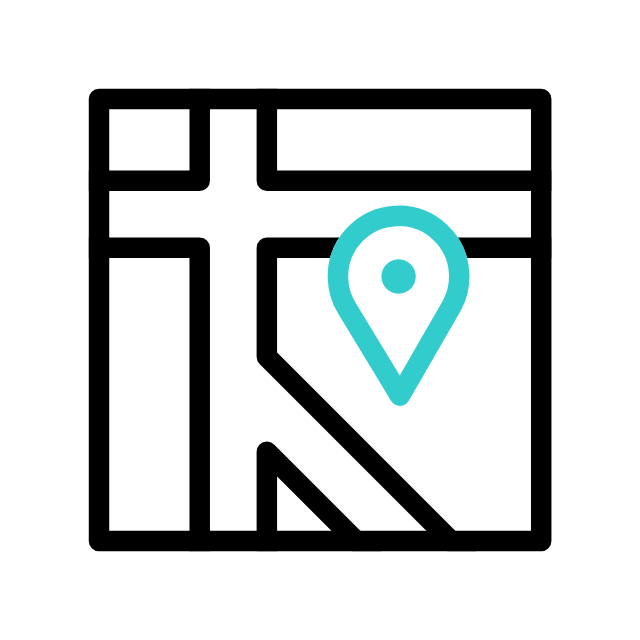 New Chandigarh on the International Airport Road PR7
Rera & Punjab Govt. Approved.
SUNTEC CITY NEW CHANDIGARH PRICE
Find your dream home from All New Chandigarh projects on Shri lakshmi Realtech website. Search by price, area, configuration and more. Maximum verified listings! In-depth Property Details. Locality Price Trends. In-house Data Collection. Verified Properties. Authentic Information.
Our goal to provide property in best price .We believe in building a life time relationship with our customer. .Because the price keeps on increasing after every 15 days. i have to create a geneuity on our website. If any customer reach on our website then all his queries solved from our website
The project gives you an opportunity to buy a superbly-crafted flat in New Chandigarh at a reasonable cost. The project is well-connected by different location
Payment list of 2 bhk and 3 bhk flats in Suntec City New Chandigarh depends upon Certain factors like
Size of the plot / Flat.

Payment Schedule

Location of the unit.
For an Updated Suntec city New Chandigarh price list, contact us 9780117225, 9056563777
ABS SUNTEC CITY NEW CHANDIGARH OVERVIEW
Residential Plots, 3BHK Plus Servant Room (Stilt+4) with Lift, SCO Plots
​
ABS Suntec City Group is launching new residential plots in New Chandigarh as well as independent low rise 2 BHK flats in New Chandigarh and 3 BHK residential flats in New Chandigarh, providing a perfect setting for residents in Suntec City, which is located in sectors 21 and 22 of New Chandigarh.
​
Suntec City, located just five minutes from Chandigarh and Mohali, differentiate you from of the hustle and bustle of city life. Suntec City is also easily accessible via highways and is close to major healthcare facilities. It has recreational and educational facilities, making it an excellent project for investment.
ABS Suntec City New Chandigarh offers residential properties in New Chandigarh range of 150 to 500 square yards - 150 square yards, 200 square yards, 250 square yards, 300 square yards, 350 square yards, and 500 square yards.
​
The outstanding conveniences at ABS Suntec City Plot for sale in New Chandigarh are complemented by excellent schools, lifestyle, and health facilities nearby. There is no need to leave the comforts of daily life because ABS Suntec City has everything you need.
The project takes up a total of 157 acres of land. The building has four floors.
RERA has approved the project - PBRERASAS80PM0045.
​
Who can resist spending family days outside among the profusion of groomed green spaces? With an endless variety of fauna and flora and trees dotting the ground, your children will have more trees to climb and dream in. The terrain is open, as Mother Nature intended, with utilities hidden beneath the earth. The specialised sewer and water treatment facilities, reinforced by the latest in ecologically sound techniques, guarantee that you are actually living in peace with the world. Give your youngsters excellent environments to broaden their perspectives.
ABS Suntec City Chandigarh, our new residential flats in Chandigarh, opens up a completely new universe in the trees and with the firefly cradled in your hands. With just roughly half of the development allocated to residential Plots, your children will undoubtedly find a place in the sun among the orchards, parks, and gardens. In this caring environment, aspiring achievers and dreamers may embark on journeys and explore to their hearts' delight.
Chandigarh's expanding Plots and Independent floors provide the ideal environment for families to prosper. Suntec City keeps you away from the bustle of city life while still being close by and full of energy. Moments at ABS Suntec City's Residential apartments in Chandigarh become memories within a developing neighbourhood that nurtures common interests and creates long-lasting friendships. Suntec City is conveniently located among the main educational, recreational, and healthcare amenities and is only five minutes from Chandigarh and Mohali.
first-ever launch in ABS Residential plots ranging in size from 150 to 1300 square yards will be included in Suntec City, together with beautifully constructed Park Terraces, independent floors, and a fully integrated township with services for offices, retail, healthcare, entertainment, and education. Suntec City's first-rate amenities are complimented by surrounding top-notch educational, commercial, recreational, and healthcare institutions. Because ABS Chandigarh is nearby, there is no need to abandon the conveniences of everyday life.
​
TOP REASONS TO BUY THE PROPERTY
Open Gym for kids
​
Hospital within walking distance
​
Excellent Connectivity
​
Natural Greens
​
Children Play Area
Club Facilities
​
Power Backup
​
Parks
​
Pollution Free Environment
​
Water Supply
Garden
​
Pedestrian Jogging/Walking Track
​
Strategically Designed
​
Yoga
​
Multipurpose Hall & Restaurant
School
​
24 Hr Security
​
RO Water System
​
Reserved Parking
Parking
Lift
Gym
Earthquake Resistance
​
Kitchen
​
Fire Fighting
​
Club House including Spa
​
CCTV Access
​
Vitrified Tile
| clubhouse | Gated & Secured | Gymnasium |
| --- | --- | --- |
| Kids Play Area | Open Gym | Restaurant |
| Shopping Arcade | Lush Green Parks | Wide Roads |
About Suntec City, New Chandigarh
ABS Suntec City have options of Residential Plots 150, 200, 250, 300, 350, 500 & 1300 sq. yards and Commercial Showrooms and Double Storey Shops, upcoming independent floors, under fully integrated township on PR-7 Airport Road at Sector 21 & 22 New Chandigarh.
​
​
​
With years of experience, ABS Suntec City Group can provide a wide range of real estate solutions, including those for marketing, sales, promotions, construction, interior design, and operations. The business takes pleasure in providing prompt, extremely efficient, and mostly result-driven services. The group credits a cohesive team, meticulous preparation, sharp commercial judgement, and a passion for offering pleasing services for their success.
The organisation offers the community upscale living quarters and a high-end lifestyle with the intention of meeting customer needs. We use our expertise and knowledge to deliver what clients need. Our projects' high calibre sets a bar for the industry.
The Leading Real Estate Company
New Chandigarh on the International Airport Road PR7

Suntec City offers residential plots ranging in size from 150 square yards to 1300 square yards, as well as commercial showrooms and double-story shops that will be built on separate levels in a fully integrated township on PR-7 Airport Road in Sector 21 and 22 of New Chandigarh
230 acres or so Township

Plots, S+4 Floors, SCO, Shops, and DSS are all readily accessible.

Sector-23, the upcoming sports and recreational zone, is across the street.

To Plant 15,000 Trees in One Sector.

Based on a New Classical Architecture Project.

New Chandigarh's first project is located on PR7, the International Airport Road.

The second entrance for the project is from PR-4, next to the New PCA International Stadium
ABS Suntec City - Residential Plots
ABS With beautifully constructed Park Terraces and residential plots ranging in size from 150 to 1300 square yards, Suntec City is a fully integrated township that offers offices, retail, educational, medical, and entertainment amenities. Suntec City's first-rate amenities are complimented by surrounding top-notch educational, commercial, recreational, and healthcare institutions. Because ABS Chandigarh is nearby, there is no need to abandon the conveniences of everyday life.
La Canela - Independent Floors
La Canela, a well designed addition to Suntec City, provides a modern and chic lifestyle. It provides 3 BHK & SR apartments that have been expertly raised and are furnished with top-notch amenities, allowing you to enjoy all the comforts of an opulent living. Each apartment's large and wide sit-out spaces provide a lovely panoramic view. In contrast to the joyful and tranquil lifestyle, La Canela boasts all the glitz of the metropolis. The project is a breathtaking representation of modern culture and technological advancements throughout the world. Here, contemporary design and building techniques result in a life that may be described as urban, practical, and absolutely exceptional
ABS Suntec City - District Seven
Suntec City is providing a brand-new business property in New Chandigarh right on Airport Road with District Seven (PR-7). SCO and DSS plots are combined in District Seven. This is a great location in New Chandigarh to open your future business or office. The area has excellent access to the rest of the city. In comparison to other projects of a similar nature, the property is very reasonable even if it provides greater facilities.
Why New Chandigarh
In the Mohali district (SAS Nagar) of Punjab, India, New Chandigarh is a brand-new, smartly designed city located close to Mullanpur. It has been created as a growth area for Chandigarh. The Greater Mohali Area Development Authority is responsible for its development. Drone use for a digital land survey began on April 26 and ended on June 24 of this year. Sectors 1 to 21 make up the first master of the city..
​
The grounds include lovely landscaping, verdant grass, and more. Each element in this place has been carefully thought out in order to transport you to a breathtaking realm of perfection and majesty.
​
The first smart city in Punjab is New Chandigarh. New Chandigarh has been designed with top-notch facilities and infrastructure, making it the ideal city. This region spans 15,000 acres, however there is very little buildable ground, leaving a lot of nature. New Chandigarh will be an upscale residential community. It would be home to a wide range of facilities, including hospitals, parks, shopping centres, and more. Given its advantageous position, New Chandigarh is sure to draw a lot of attention. It has excellent connections to Punjab, Chandigarh, and Himachal. It is a self-sufficient city with clinics, academic institutions, and businesses.
EduCity, New Chandigarh
The 1700 acres of New Chandigarh's education city were created to house the campuses of educational institutions. Sector 11 of New Chandigarh is where the Institute of Technology and Future Trends College is situated.
MediCity, New Chandigarh
Tata Memorial Center's Homi Bhabha Cancer Hospital and Research Center, located in Medicality of New Chandigarh, has 100 beds and occupies 50 acres. The Stem Cell Centre is also being built. A connection between the Civil Hospital in Phase VI of Mohali and the Dr. B.R. Ambedkar State Institute of Medical Sciences is planned.
PCA Stadium, New Chandigarh
Better parking spaces, a state-of-the-art gym, and a club house are among the improvements PCA has planned for the new stadium, which will also have two practise and match fields and a top-notch cricket academy that will draw recruits. PCA cost Rs. 230 crore and covered 41.95 acres
Oberoi's Resort, New Chandigarh
A luxurious spa resort with over 8000 acres of undeveloped woodland surrounds The Oberoi Sukhvilas Resort & Spa. It features a garden that is artistically manicured. There is an outdoor pool there. The on-site bar is open to visitors. In-room WiFi is offered for free at the establishment.
Suntec City Project Specifications
Floors S+4
Units 861
Open Area 50 %
Structure
Earthquake Resistant / RCC Frame
Master Bedroom
Plastic Emulsion Paint for Walls

Surfaces - Wooden Surfaces

Doors - Teak Veneer Flush Doors

Quality Wooden Frames & Shutters, UPVC, and Wire Mesh for External Window & Glazing

Cabinets for storage

Provision for Split AC

Gold Medal, Havel's, Anchor, or comparable switches
​
Bedroom
​
Plastic Emulsion Paint for Walls

Vitrified tiles for flooring

Doors - Teak Veneer Flush Doors

Quality Wooden Frames & Shutters, UPVC, and Wire Mesh for External Window & Glazing

Cabinets for storage

Provision for Split AC

Gold Medal, Havel's, Anchor, or comparable switches
​
Drawing & Dining
Plastic Emulsion Paint for Walls

Vitrified tiles for flooring

Doors - Teak Veneer Flush Doors

High-Quality Wooden Frames & Shutters / UPVC External Window & Glazing
​
Inclusion of floors
Adaptable Kitchen

All bedrooms have modular wardrobes

Shower Panel without a frame Shower room in the master bathroom

Power Reserve (Chargeable
​
​
​
​
​
Modular Kitchen
Designer ceramic tiles for walls

Vitrified / Anti-Skid Floor Tiles

Doors - Teak Veneer Flush Doors

Quality Wooden Frames & Shutters, UPVC, and Wire Mesh for External Window & Glazing

Gold Medal, Havel's, Anchor, or comparable switches

Others: Double stainless steel sink, granite counter top
Toilet
Ceramic tile walls up to 7 feet high

Anti-Slip Tiles for Flooring

Doors: Flush Doors

Quality wooden frames and shutters, UPVC, and wire mesh are available for external window and glazing.

Gold Medal, Havel, Anchor, or comparable switches

CERA, Jaguar, Hindware, or a similar alternative
​
Balconies
​
Anti-Slip Floor Tiles

Gold Medal, Havel's, Anchor, or comparable switches
Location & Site Plan | Suntec City New Chandigarh
SUNTEC CITY PROJECT GALLERY