OMAXE INDIA TRADE TOWER PRICE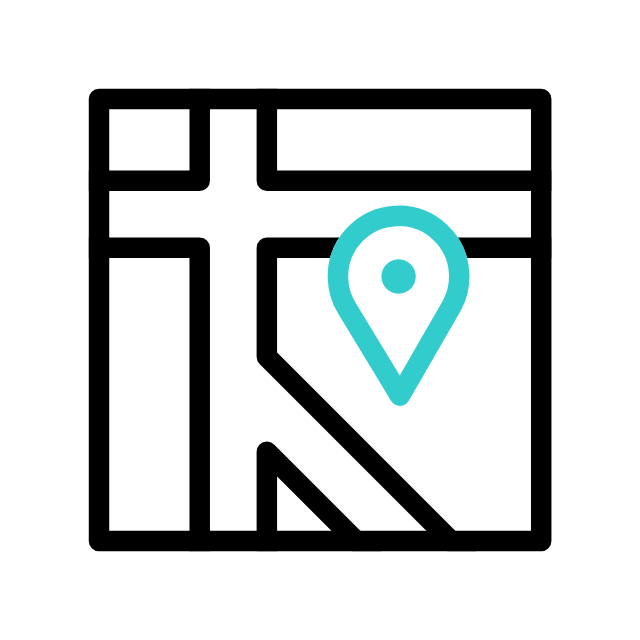 Commercial Complex & Office Spaces
Find your dream home from All New Chandigarh projects on Shri lakshmi Realtech website. Search by price, area, configuration and more. Maximum verified listings! In-depth Property Details. Locality Price Trends. In-house Data Collection. Verified Properties. Authentic Information.
Our goal to provide property in best price .We believe in building a life time relationship with our customer. .Because the price keeps on increasing after every 15 days. i have to create a geneuity on our website. If any customer reach on our website then all his queries solved from our website
The project gives you an opportunity to buy a superbly-crafted flat in New Chandigarh at a reasonable cost. The project is well-connected by different location
OMAXE INDIA TRADE TOWER OVERVIEW
India Trade Tower by Omaxe could be the perfect place for setting up your business and office. India Trade Tower is a prime commercial space in Chandigarh. This property is a thoughtfully designed space to provide an ideal working environment along with amenities for leisure and relaxation. The structure has been built using reinforced concrete to offer high safety standards to the G+19 floor structure. This business complex is elegantly designed with astonishing art pieces decorating the structure. It stretches over an area of 2.45 lakh square feet and can accommodate a large number of offices and shops. This trade tower is also one of the tallest buildings in the state of Punjab. This marvel of architectural excellence is situated in New Chandigarh—the economic hub of Punjab.
​
Therefore, the location offers a great opportunity for the growth of businesses and retail outlets like shops, restaurants, and super-marts, due to the existing and upcoming residential areas nearby. Space and the locale are growing at a fast pace in the area, making the current prices and the return on investment a lucrative proposition. The building itself will serve as an alluring business space , over and above the return on investment that the location may offer. This commercial space in Chandigarh also boasts of being a green building due to various environment-friendly features it possesses.
​
The building has been designed to provide ample natural lighting and efficient temperature control indoors, leading to a lower carbon footprint and power consumption. The design has been incorporated in a manner that it prevents wastage of all the essential resources like energy, water, material, etc. The health village and different clubs surrounding the building serve as the cherry on the cake for the owners of commercial office spaces in India Trade Tower, Chandigarh. Wide roads running adjacent to the building are further proof that at India Trade Tower your business will be a seamless experience!
TOP REASONS TO BUY THE PROPERTY
Excellent Connectivity
Commercial Complex
Play Zone
Parks
Good Connectivity
Kid Zone
Shopping Complex
Office Space
Mini Theatre
Lavish Offices
Power Backup
24 Hr Security
Water Supply
Shopping Mall
Multiplexes
​
Earthquake Resistant
​
Prime Location
​
Fire Fighting
​
Playing Zone
​
Low Maintenance
​
Food Court
​
Retail Shops
​
Lift
​
Parking
​
Car Parking
​
About Omaxe India Trade Tower Project
One of the tallest commercial structure of Punjab, India Trade Tower in New Chandigarh, a part of Omaxe New Chandigarh, is a state-of-the-art office-cum-commercial complex. Spread over 2.45 lakh sq. feet, India Trade Tower is a modern commercial district with spaces for office and retail.
​
India Trade Tower an epitome of commercial billance, architural excellance, geographical advantages and environmental beauty, India Trade Tower is primed to mark the beginning of a new economic era in the revolutionary town of Chandigarh Extension. Kissing the skies with its G+19 floor high stature, India Trade Tower is going to be the first ever bizz hi-rise of Punjab, that will make every hour of your day count, be it the office hours or a break for rejuvenation.
​
The India Trade Tower is a green building. What this means is the building utilizes its resources efficiently - resources such as - energy, water, and materials. Through better design, construction, operation, maintenance, and waste management India Trade Tower reduces the impact on human health and the enviornment.
​
​
Location Advantages India Trade Tower New Chandigarh
200 ft wide road and flyover coming up nearby

PGI hospital 8 mins. from

Stone's throw from Madhyamarg

School & Health Club in the vicinity

Sec.11, Chandigarh 10 minutes drive from

Kendriya Vidyalaya Mullanpur Garibdass1.76 km

Bajwa Institute1.88 km

Guru Gobind Singh Vidya Mandir Senior Secondary School1.93 km

Brand Food1.87 km

Gurdas Sweets2.20 km

Resto Junction4.63 km

Sharma Dhaba5.24 km

Amit Tanwar5.44 km

Bhabha cancer institute1.73 km

Public Hospital & Laboratory1.80 km

PHC, Mullanpur Garibdas1.92 km

kings College Hospital2.18 km

State Bank ATM1.36 km

Punjab & Sind Bank ATM1.75 km

HDFC Bank ATM2.02 km

Oriental Bank of Commerce ATM2.04 km

The SAS Nagar Central Cooperative Bank Ltd ATM2.05 km

Panjab university 16min.

JW Marriot 21min

DLF city center mall 30min

Airport 46min

Rama Store5 km
INDIA TRADE TOWER PROJECT SPECIFICATIONS
Every Omaxe project offers something unique-be it in design, style or ambience.
one meter for one unit i.e.
shop/office .(no electrical lighting/conditing in office/shop areas)
Allotted electrical load as per area to each shop/office
Common corridors/lobbies/atrium/toilets/ staircase with lights and 100% power backup
provision of power backs up as per area to each to each shop/office till the entry point .
Dual metering system
Vertical stacks in all shafts of UPVC for soil,waste.vent connection
Provisionof allotted fixed tonnage to shops/offices common area to be provided with a complete HVAC system.
(ducting only on common area)
Provision of sprinkler main header till the entry of shops/offices Total fire fighting system as per N.B.C in common
areas
RCC frame wprk with raft foundation, in filler brick walls 230/115 thick,
plastered on both sides.
No plaster on celling

No flooring in shops/office area
Common corridors/lift lobbies/Atrium to be finished with Grantie stone/Vitrified title/ Combination of both in shopping floors
common corridors/lift lobbies to be finished with Granite stone/ Vitrified tile/ Combination of both in-office floors
Toilets in vitrified/antikid ceramic tile
Basement with trimix flooring and interlock pavers
Service area with c.c flooring
Collective control,high-speed elevators with glass on one face. Up & down escalators for the ground to first and first to the second floor
Structural Glazing/ACP/Granite
OMAXE INDIA TRADE TOWER FLOOR PLANS
Owning a commercial property in New Chandigarh now offers an excellent return on investment. You can secure a space for your office or business starting here. See the detailed floor plans here
OMAXE INDIA TRADE TOWER
LOCATION MAP
BROCHURE DOWNLOAD TO CLICK HERE
Check the project's location and connectivity status with the rest of the world on the map. The master plan helps you to see the future lay-out of the project and surrounding areas.
​
Omaxe commercial workplace are available at your budget.
SITE PLANS
Site plan for Omaxe Clockton High Street, Chandigarh, gives you a bird's eye view of the placement that you'd like for your workplace.
download location map click here
download Site Plan click here
OMAXE INDIA TRADE TOWER GALLERY