OMAXE HOLIDAY INN NEW CHANDIGARH PRICE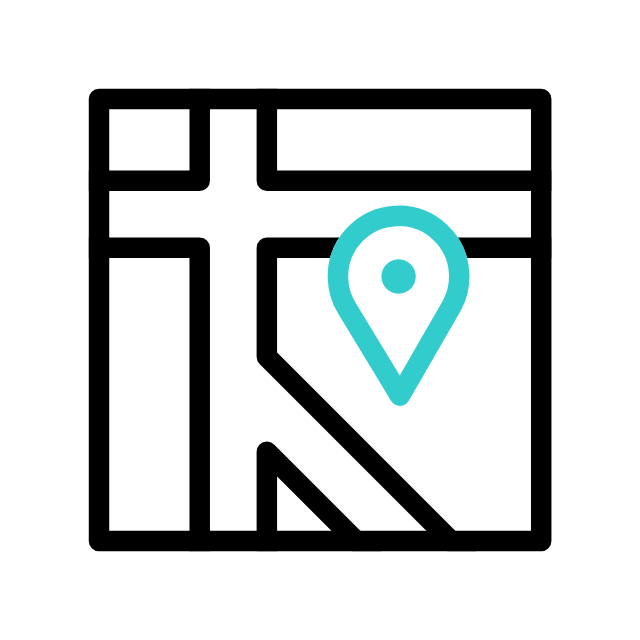 Hotel Suites, Office Space
Project Area 676 Sq.ft. to 1083 Sq.ft.
Find your dream home from All New Chandigarh projects on Shri lakshmi Realtech website. Search by price, area, configuration and more. Maximum verified listings! In-depth Property Details. Locality Price Trends. In-house Data Collection. Verified Properties. Authentic Information.
Our goal to provide property in best price .We believe in building a life time relationship with our customer. .Because the price keeps on increasing after every 15 days. i have to create a geneuity on our website. If any customer reach on our website then all his queries solved from our website
The project gives you an opportunity to buy a superbly-crafted flat in New Chandigarh at a reasonable cost. The project is well-connected by different location
OMAXE HOLIDAY INN OVERVIEW
Omaxe has been the most trusted real estate company in India for over three decades, and the Holiday Inn at Chandigarh is another milestone achieved by the builder. This time again, it has come up with a hospitality venture. It is called as the Omaxe holiday inn Chandigarh. The city of Chandigarh has always remained ahead when it comes to development.
​
Apart from being a neatly planned city, it is growing fast and is one of the best places for real estate investment today. With numerous tourism opportunities to near-by destinations, a state-of-the-art resort poses to be a valuable addition to the city. The Holiday inn at New Chandigarh is spread over a large area of 600 million sq. mts. It boasts of everything you can wish for in a place of leisure; i.e., the spa, restaurant, luxury suite, swimming pool and many more features which are at par with any international five-star property.
​
This five-star property by Omaxe offers you to invest and own your very own five-star suite with all the amenities of a five-star resort at your disposal. Omaxe Holiday Inn offers you and your family a place when you wish to get-away from home for a while, and simultaneously earn a rental. In a way, you don't pay to stay at the five-star resort, but in fact, can receive money to visit.
Holiday Inn at New Chandigarh is located at a strategic place, which ensures good connectivity to all corners of the city and prominent national highways.
TOP REASONS TO BUY THE PROPERTY
Excellent Connectivity
Commercial Complex
Play Zone
Parks
Good Connectivity
Kid Zone
Shopping Complex
Office Space
Mini Theatre
Lavish Offices
Power Backup
24 Hr Security
Water Supply
​
Swimming Pool
Hi-Tech Security
Recreational Facilities
Restaurant
CCTV Access
Guest Rooms
Banquet Hall, Billiards, Snooker, Pool Table etc
Gym
Shopping Mall
Multiplexes
​
Earthquake Resistant
​
Prime Location
​
Fire Fighting
​
Playing Zone
​
Low Maintenance
​
Food Court
​
Retail Shops
​
Lift
​
Parking
​
Car Parking
​
Laundry
​
5-Star Hotels
​
Intercom Facility
​
Club Facilities
​
Bank & ATM
​
Wifi
​
Healthclub & Jacuzzi
​
Grand Entrance Lobby
​
About Holiday Inn New Chandigarh Project
OMAXE PREMIUM SERVICED SUITES IN NEW CHANDIGARH MULLANPUR LAUNCHED with the different sizes of 679 sqft, 691 sqft, 700 sqft, 1083 sqft . After the great success of serviced suites now Omaxe planned to launch it bigger version as the name suggested Omaxe Holiday Inn premium Serviced Suites.This is higly demanded product as company gives you Assured return of 12% till possession and after that as an owner you will get 60% of the total sharing in profit and 40% will goes to hotel . it is a type of life time income for any investors. Omaxe Holiday Inn Premium Serviced suites is transferable and proper registry is there on possession.These serviced suites are most demanding product of market as it is 5 star Holiday inn property in Mullanpur New Chandigarh , with locaqtion on 200 ft madhya marg extension road and diagonally opposite to 400-500 acre medecity which is under construction with tata cancer research hospital, alchemist , Chaitanya , etc. Here is not the end of this commercial business hub omaxe plans one more star to this detestation with 8 multiplex cinema commercial showrooms ,maull ,retal adjoining to this tower named as Omaxe Beacon street.
Why To Buy Omaxe Holiday Inn Premium serviced suites In New Chandigarh , mullanpur?
Get assured return till possession ( eg if you invest 70 lakh you will get 70,000/ per month till possession) it will take another 4-5 years minimum , so you got your 60% money back and unit will cost you for 28-30 lak at possession and there will be appreciation in property by that time . As i already said it is transferable you can trade it at any stage of time
The Best thisng of Omaxe holiday Inn serviced Premium suites in New chandigarh is that company is giving you option to quit by selling your unit to them.
If you dont want to sell it is very good options for life time revenue sharing after possession .
Buying Property with Property Masterz will able to guide you best unit, prompt services at you door step, Better prices , all your property hazels will be solved .
Omaxe Holiday inn chandigarh,mullanpur PREMIUM Serviced suits has started the construction of Serviced suits, Apartments and reached to 7th floor on sept 2018 in collaboration with 5-Star Hotel Holiday inn. There will be two towers with G +14, to be retained by the Hotel and another tower of G+22 for Service Apartments and Office Suites. Project is to be developed over 7 acres of land. All across the country the service apartments have been a success where there has been a medical facility in the vicinity. At New Chandigarh Master Plan there is 300 acres reserved for Medi-city just across the road to the site of theses service apartments where in 5 to 6 Hospitals will be coming up in next few years, to name a few Alchemist already has land in the area, PGI has been allotted land and TATA Cancer Memorial Hospital, still more are applying..
Omaxe holiday inn Mullanpur, New Chandigarh got great response from the market and 70 % stock is sold . Small size of 480 sq ft is now out of stock from the company omaxe ltd and selling at market for premium. People who invested in this property will get life time returns with 12% assured return per annum till possession and after that client will get 60% out of total hotel profit rest 40% will be left with hotel for other expenses.
Omaxe holiday inn mullanpur, new chandigarh is now RERA approved project by govt and all terms and condition about which iam talking about will be in written and get registered in registrar office/ Tehsil . As this property of Omaxe holiday inn situated in New chandigarh 200ft madhya marg extn is the main route to manali, Himachal, Punjab etc , so pottential of customers will be very high.
International stadium in New chandigarh Mullanpur took shape and will be operationla by maximum 2020 , which give great edge to hotel industry in new Chandigarh and Omaxe hoilday inn mullanpur also . One more property by the name of Sukh villas is already operation , where they are charging minimum 35000/ nigtht which dont suits to every body pocket. this seven star property sukhvilla is about 8 kms from this Omaxe holiday inn mullanpur five star property so in future it will be good investments . As the construction work of holiday inn in Mullanpur, New Chandigarh is at full swing and if you want current construction updates you are free to call at any time .
Location Advantages Beacon Street New Chandigarh
200 ft wide road and flyover coming up nearby

PGI hospital 8 mins. from

Stone's throw from Madhyamarg

School & Health Club in the vicinity

Sec.11, Chandigarh 10 minutes drive from

Kendriya Vidyalaya Mullanpur Garibdass1.76 km

Bajwa Institute1.88 km

Guru Gobind Singh Vidya Mandir Senior Secondary School1.93 km

Brand Food1.87 km

Gurdas Sweets2.20 km

Resto Junction4.63 km

Sharma Dhaba5.24 km

Amit Tanwar5.44 km

Bhabha cancer institute1.73 km

Public Hospital & Laboratory1.80 km

PHC, Mullanpur Garibdas1.92 km

kings College Hospital2.18 km

State Bank ATM1.36 km

Punjab & Sind Bank ATM1.75 km

HDFC Bank ATM2.02 km

Oriental Bank of Commerce ATM2.04 km

The SAS Nagar Central Cooperative Bank Ltd ATM2.05 km

Panjab university 16min.

JW Marriot 21min

DLF city center mall 30min

Airport 46min

Rama Store5 km
HOLIDAY INN NEW CHANDIGARH FLOOR PLANS
Staying in a property like Holiday Inn in New Chandigarh can be affordable, and you can easily get to check in at this place. It has a wide range of spaces ranging from 480 Sq Ft to 1920 Sq Ft.