OMAXE CLOCKTON HIGH
STREET
OMAXE CLOCKTON HIGH STREET PRICE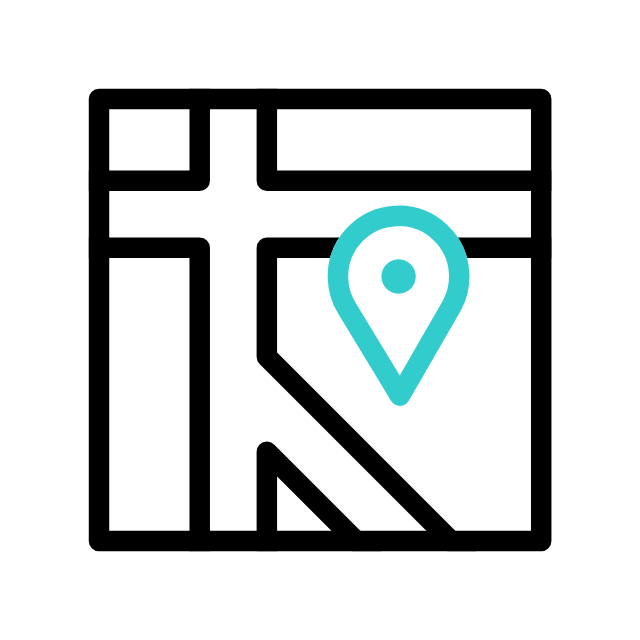 Shopping Complex & Office Spaces
Find your dream home from All New Chandigarh projects on Shri lakshmi Realtech website. Search by price, area, configuration and more. Maximum verified listings! In-depth Property Details. Locality Price Trends. In-house Data Collection. Verified Properties. Authentic Information.
Our goal to provide property in best price .We believe in building a life time relationship with our customer. .Because the price keeps on increasing after every 15 days. i have to create a geneuity on our website. If any customer reach on our website then all his queries solved from our website
The project gives you an opportunity to buy a superbly-crafted flat in New Chandigarh at a reasonable cost. The project is well-connected by different location
OMAXE CLOCKTON HIGH STREET OVERVIEW
With Clockton High Street, Omaxe is offering a new commercial property in New Chandigarh spread over 30,000 Sq. Mtrs. The project features facilities to accommodate all types of business ventures, including a shopping mall, serviced suits, shops, and studios of diverse sizes. This commercial property is located on Beacon Street, in one of the most prominent areas in New Chandigarh. The central location of this property makes it a perfect spot for the top brands to be present. It is a hub for business during the daytime, while it remains a hotspot for nightlife as well. With this property, Omaxe Group offers a great investment opportunity for business owners and investors. New Chandigarh is an extension of Chandigarh and still in the early phases of growth, which provides the chance to invest in commercial spaces at affordable prices and reap the benefits of high ROI.
​
This commercial property by Omaxe is in the heart of the city and is surrounded by other important facilities like banks, hospitals, and other public places. This is an ideal place to set up your next store or office in Chandigarh. This commercial property developed by Omaxe Group comes with state-of-the-art facilities and conveniences including lifts, escalators, power backup, and everything else desirable in a modern commercial complex. The location enjoys great connectivity to the rest of the city. Though it offers better amenities, the property is quite affordable compared to the other similar projects.
TOP REASONS TO BUY THE PROPERTY
Excellent Connectivity
Commercial Complex
Play Zone
Parks
Good Connectivity
Kid Zone
Shopping Complex
Office Space
Mini Theatre
Lavish Offices
Power Backup
24 Hr Security
Water Supply
Shopping Mall
Multiplexes
​
Earthquake Resistant
​
Prime Location
​
Fire Fighting
​
Playing Zone
​
Low Maintenance
​
Food Court
​
Retail Shops
​
Lift
​
Parking
​
Car Parking
​
About Omaxe Clockton High Street Project
Time till now showed up what's going on and all set to pep your shopping desires and office accessibility. Best happening of the beautiful city and the best time of life, we call it as CLOCKTON high street.
There is a change of weather all we need, monotonous office experiences no longer will be considered as of now omaxe is bringing you the new elements of shopping cum office experiences exclusively for you and see how city gets bedazzled by a unique differentiation.
The shopping street is conceptualized keeping in mind the monumental clock tower situated with 400 acres of developed township encasing ten different time zones of the world. The world needs to see a place resembling the world itself. With nearby located more than 6000 families, the beautiful scenery, and glittering roads CLOCKTON fulfilling life's wish list.
Clockton, the world-class high street spread on 10 (approx.) acres of land is meant for double benefits. Firstly for the shopping spree and secondly for smart office spaces. The approach is easy and convenient as it is well connected with 200 ft. road in near future. The clock tower in the centre will be the main attraction and a guide for new visitors.
Location Advantages Clockton High Street New Chandigarh
200 ft wide road and flyover coming up nearby

PGI hospital 8 mins. from

Stone's throw from Madhyamarg

School & Health Club in the vicinity

Sec.11, Chandigarh 10 minutes drive from

Kendriya Vidyalaya Mullanpur Garibdass1.76 km

Bajwa Institute1.88 km

Guru Gobind Singh Vidya Mandir Senior Secondary School1.93 km

Brand Food1.87 km

Gurdas Sweets2.20 km

Resto Junction4.63 km

Sharma Dhaba5.24 km

Amit Tanwar5.44 km

Bhabha cancer institute1.73 km

Public Hospital & Laboratory1.80 km

PHC, Mullanpur Garibdas1.92 km

kings College Hospital2.18 km

State Bank ATM1.36 km

Punjab & Sind Bank ATM1.75 km

HDFC Bank ATM2.02 km

Oriental Bank of Commerce ATM2.04 km

The SAS Nagar Central Cooperative Bank Ltd ATM2.05 km

Panjab university 16min.

JW Marriot 21min

DLF city center mall 30min

Airport 46min

Rama Store5 km
CLOCKTON HIGH STREET FLOOR PLANS
Owning a commercial property in New Chandigarh now offers an excellent return on investment. You can secure a space for your office or business starting here. See the detailed floor plans here
OMAXE CLOCKTON HIGH STREET
LOCATION MAP
BROCHURE DOWNLOAD TO CLICK HERE
Check the project's location and connectivity status with the rest of the world on the map. The master plan helps you to see the future lay-out of the project and surrounding areas.
​
Omaxe commercial workplace are available at your budget.
SITE PLANS
Site plan for Omaxe Clockton High Street, Chandigarh, gives you a bird's eye view of the placement that you'd like for your workplace.
download location map click here
download Site Plan click here
OMAXE CLOCKTON HIGH STREET GALLERY