GMADA ECO City New Chandigarh
Small to Big Plots Options and Dedicated Commercial Market Planning
International Cricket Stadium on 15 Minutes Drive.
Possession Started, Construction in Full Swing.
Plot Size 100, 200, 300, 400, 500 Sq. Yards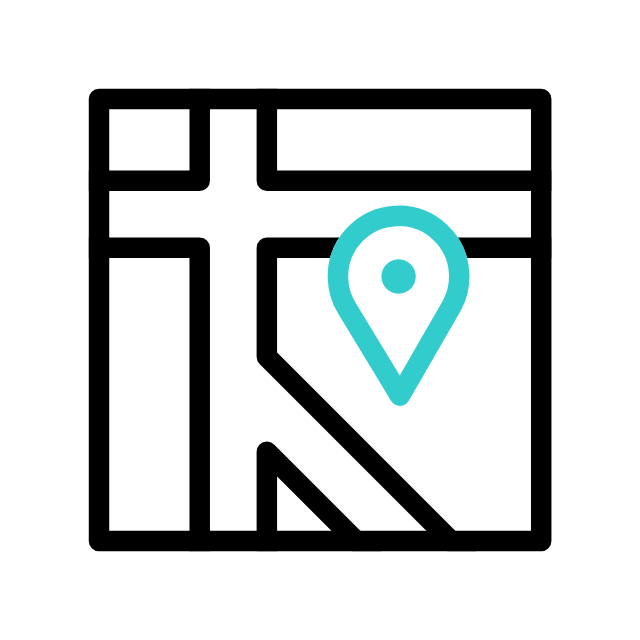 New Chandigarh On 200' Wide Madhya Marg Extn Road
Punjab Govt's Own Project
GMADA ECO CITY NEW CHANDIGARH PRICE
Find your dream home from All New Chandigarh projects on Shri lakshmi Realtech website. Search by price, area, configuration and more. Maximum verified listings! In-depth Property Details. Locality Price Trends. In-house Data Collection. Verified Properties. Authentic Information.
Our goal to provide property in best price .We believe in building a life time relationship with our customer. .Because the price keeps on increasing after every 15 days. i have to create a geneuity on our website. If any customer reach on our website then all his queries solved from our website
The project gives you an opportunity to buy a superbly-crafted flat in New Chandigarh at a reasonable cost. The project is well-connected by different location
Payment for plots in Eco City New Chandigarh that are 100, 200, 300, 400, or 500 square yards varies on a number of variables, including
Plot size and Independent House.
Payment Program
place where the unit is.
Contact us at 9780117225 or 9056563777 for the most recent price list for Eco City New Chandigarh.
DIRECT LINKS FOR GMADA SERVICES
GMADA All File formats Can be Downloaded
GMADA ECO CITY NEW CHANDIGARH ULTRA MODERN
TOWNSHIP
The Ultra Modern Township at Mullanpur, New Chandigarh, is the Residential Plots under GMADA. As its name suggests, Mullanpur, New Chandigarh's Ecocity is made up of sizable, beautiful green spaces. Two phases have been completed of the development of Ecocity, Mullanpur, New Chandigarh.
For every acre of land purchased, the buyer (farmer) is entitled to 1000 square yards of residential plots and 100 square yards of commercial SCOs or booths
​
Given Chandigarh & the adjacent territories under GMADA's economic growth potential in the next few years, economic growth is predicted to promote urbanization and encourage additional expansion. Due to the growing urbanization and congestion of current cities, GMADA came up with the concept of creating a new autonomous and self-sustaining metropolis to handle the spillover of Chandigarh and Mohali's expansion over the next 20 years.
The Greater Mohali Area Development Authority has a vision for the area surrounding what will be Mullanpur. As part of that vision, it's expected that this city will develop into a unique and sustainable residential area. This is why GMADA does extensive planning to ensure the future township of Mullanpur has world-class infrastructure
TOP REASONS TO BUY THE PROPERTY
Open Gym for kids
​
Hospital within walking distance
​
Excellent Connectivity
​
Natural Greens
​
Children Play Area
Club Facilities
​
Power Backup
​
Parks
​
Pollution Free Environment
​
Water Supply
Garden
​
Pedestrian Jogging/Walking Track
​
Strategically Designed
​
Yoga
​
Multipurpose Hall & Restaurant
School
​
24 Hr Security
​
RO Water System
​
Reserved Parking
Parking
Lift
Gym
Earthquake Resistance
​
Kitchen
​
Fire Fighting
​
Club House including Spa
​
CCTV Access
​
Vitrified Tile
About GMADA ECO City, New Chandigarh
New Chandigarh's Ecocity Ultra Modern Township, sponsored by the GMADA, is a residential development that has been planned. It is surrounded by beautiful green spaces, which is associated with its name. A total of 1,60,000 applications were submitted for the plan that was introduced in 2011 for the allocation of 836 residential plots, which received a resoundingly positive response. The 400 acres of Eco City Phase-I, which is being built south of New Delhi Railway Station, were purchased with 100% land pooling. This has made the farmers its owners and ensured they can't be relocated. The construction was finished on May 28th, 2013 and M/s Larsen & Toubro Ltd. is in charge of development. It should be finished by January 2014. There are 400 acres of land under development, and the overall project cost is Rs. 151 crores, of which Rs. 50 crores have already been used to build roads, provide services related to public health, electricity, and horticulture. In phase II of Eco City, 450 acres of land will be purchased. Landowners whose property will be used for the project will receive compensation in accordance with the policy.
​
Gmada has given Mullanpur New Chandigarh a new name: GMADA eco-city. In New Chandigarh, there is a planned township called Gmada Ecocity. Gmada granted plots to residents of this area in 2011, awarding them by lottery process. A total of 863 plots were allotted out of 1,60,000 applicants; these plots are now ready for you to build your home and move in. Gmada Ecocity 1 is 450+ acres and has a few thousand families living their happily.
On 200' Wide Madhya Marg Extn Road New Chandigarh
The Gmada Ecocity is the new address for people visiting New Chandigarh. Modern planned townships such as Gmada Ecocity can be found in New Chandigarh. 1,60,000 applications were submitted for a total of 863 plots, with sizes of 100, 200, 300, 400, and 500 square yards. About 450 acres make up the original ecological housing project which has been developed over the years. All of these plots are now ready to be enjoyed by those who crave an eco-friendly lifestyle.
Across from the future 350+ acre Medicity
​
5 minutes by car from Chandigarh, across from the 350+ acre Medical City. There is a chance to plant 10,000 trees in one sector. Based on a New Classical Architecture Project. There are 200-foot-wide Madhya Marg Extension Roads with well-maintained parks. Commercial market planning is focused on Shavlik Foothills nearby. Near Sukhna Lake.
The Benefits of New Chandigarh
Located near Mullanpur in Punjab, India's Mohali district (SAS Nagar), New Chandigarh is a brand-new, smartly designed city. The Greater Mohali Area Development Authority is responsible for developing it as a growth area for Chandigarh. Drones were used for a digital land survey on April 26 and until June 24. This city's first master consists of sectors 1 to 21.
​
Each element in this place has been carefully thought out so that it transports you to a breathtaking realm of perfection and majesty.
​
New Chandigarh, Punjab's first smart city, offers astounding amenities and cutting-edge infrastructure at the most competitive prices. Having been designed with the future in mind, it guarantees millions of people their dream destination for a better life. New Chandigarh spans a staggering 15,000 acres and has just as much green land as its commercial counterparts. It would be a city with everything one could want - from hospitals to shopping malls to luxury condominiums and apartments. With these amenities and advantageous positioning, New Chandigarh is sure to attract its fair share of attention. It is easily accessible by road to Punjab, Chandigarh and Himachal Pradesh.
EduCity, New Chandigarh
Sector 11 of New Chandigarh is home to the Institute of Technology and Future Trends College. New Chandigarh's education city is spread over 1700 acres.
MediCity, New Chandigarh
Located in Medicality of New Chandigarh, the Tata Memorial Center's Homi Bhabha Cancer Hospital and Research Center has 100 beds and occupies 50 acres. In addition to the building of the Stem Cell Centre, it is also planned to connect the Civil Hospital in Phase VI of Mohali to the Dr. B.R. Ambedkar State Institute of Medical Sciences.
PCA Stadium, New Chandigarh
A state-of-the-art gym, a clubhouse, and improved parking spaces are among the improvements PCA has planned for the new stadium, which will also have two practice and match fields as well as a top-notch cricket academy. In addition to covering 41.95 acres, PCA cost Rs. 230 crore.
Oberoi's Resort, New Chandigarh
A luxurious spa resort with over 8000 acres of undeveloped woodland surrounds The Oberoi Sukhvilas Resort & Spa. The hotel offers an artistically manicured garden, an outdoor pool, and an on-site bar. The hotel offers free WiFi in its rooms.
Location Map | Eco City Phase 1 New Chandigarh
Location Map | Eco City Phase 2 New Chandigarh
GMADA ECO CITY PROJECT GALLERY