AMBIKA FLORENCE PARK NEW CHANDIGARH PRICE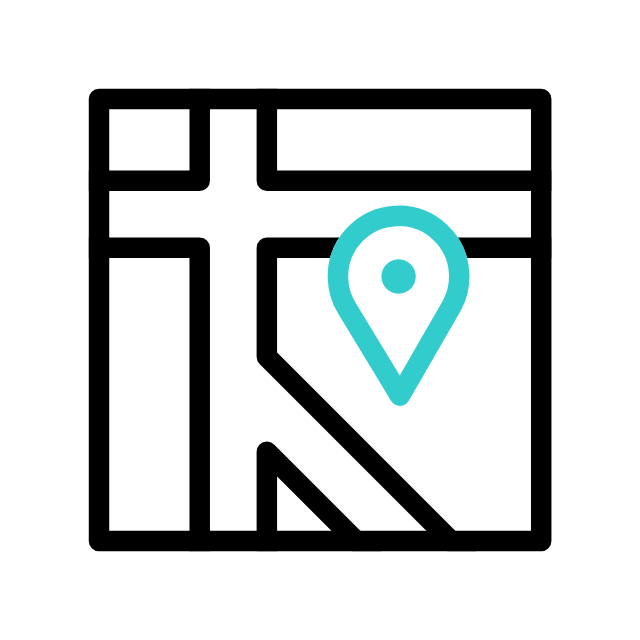 2/3/4 BHK Luxury Apartment
Find your dream home from All New Chandigarh projects on Shri lakshmi Realtech website. Search by price, area, configuration and more. Maximum verified listings! In-depth Property Details. Locality Price Trends. In-house Data Collection. Verified Properties. Authentic Information.
Our goal to provide property in best price .We believe in building a life time relationship with our customer. .Because the price keeps on increasing after every 15 days. i have to create a geneuity on our website. If any customer reach on our website then all his queries solved from our website
The project gives you an opportunity to buy a superbly-crafted flat in New Chandigarh at a reasonable cost. The project is well-connected by different location
AMBIKA FLORENCE PARK BROCHURES DOWNLOADS
AMBIKA FLORENCE PARK BROCHURE DIRECT DOWNLOAD HERE
NEW CHANDIGARH MASTER PLAN DIRECT DOWNLOAD HERE
AMBIKA FLORENCE PARK OVERVIEW
Buy your dream home in Ambika Florence Park in Chandigarh

Located in Chandigarh, India, Ambika Florence Park is one of the largest residential complexes built in recent years. The apartments have the perfect balance of luxury and modernity, making them an excellent option for people looking for high-quality homes with lots to offer. The property has many resident facilities available, including a meditation center, clubhouse, and swimming pool. You may also view features of the property and view its cost.
​
There is a growing need for chic flats in the city. At The Ambika Florence Park, you may fulfill your living dreams in the stylishly constructed 2, 3, and 4 BHK apartments. You will appreciate the elegant interiors and the big architectural design of these mansions.
​
The Ambika Florence Park will include a range of facilities and amenities, so you'll never have to step out. A swimming pool, gym, kids' play areas, and other facilities are included with the residential flats. Additionally, you'll be able to enjoy a large common space in your apartment's floor layout. If that's not enough to keep you busy, take advantage of the wide variety of shops, restaurants, and entertainment. You can also go for a jog or spend time at the clubhouse. The Ambika Florence Park features basketball courts as well as restaurant spaces where you can arrange events and more. With 10 acres of open green space - not to mention a jogging path and baby pool with slides - it's easy for residents to stay active on-site or nearby.
TOP REASONS TO BUY THE PROPERTY
Open Gym for kids
​
Hospital within walking distance
​
Excellent Connectivity
​
Natural Greens
​
Children Play Area
Club Facilities
​
Power Backup
​
Parks
​
Pollution Free Environment
​
Water Supply
Garden
​
Pedestrian Jogging/Walking Track
​
Strategically Designed
​
Yoga
​
Multipurpose Hall & Restaurant
​
School
​
24 Hr Security
​
RO Water System
​
Reserved Parking
Parking
Lift
Gym
Earthquake Resistance
​
Kitchen
​
Fire Fighting
​
Club House including Spa
​
CCTV Access
​
Vitrified Tiles
​
​
​
About Ambika Florence Park New Chandigarh Project
Ambika Florence Park is a group housing project modeled after the majestic Italian city of Florence in New Chandigarh (Mullanpur). In Florence Park, you will find 2/3/4 BHK apartments with penthouses surrounded by expansive designer landscapes, gardens, and a world-class central park.
It's a great place to eat, shop, relax, and enjoy Florence Park, the only mixed-use development of its kind in Mullanpur, New Chandigarh. A wide variety of MNC corporate buildings, lifestyle establishments, general-purpose stores, banks, fast-food restaurants, bars, and ATMs will be available in the area's commercial Centre. With top-notch features and facilities, Florence Park is among the most luxurious residences in Mullanpur (New Chandigarh).
According to surveys, Chandigarh is India's "Wealthiest Town." As of June 2012, the RBI listed Chandigarh as the twelfth-largest deposit center and the tenth-largest credit center in the nation. Ambition to enter the IT industry is represented by Chandigarh IT Park, also known as Rajiv Gandhi Chandigarh Technology Park. The city's infrastructure to Delhi, Punjab, Himachal Pradesh and Haryana is luxuriously available in Florence Park Luxury Penthouses And Premium Apartments.
Ambika Queens Town New Chandigarh
Mohali (New Chandigarh Ultra)'s Modern Township on PR-7 Airport Road offers residential plots, independent floors, and opulent villas, as well as commercial booths and showrooms.

For all updates and the best upcoming deals, reserve your interest with our team.
WhatsApp AMBIKA at +91-9780117225.
Connectivity to Chandigarh via two 200 wide Road

Location Advantages Ambika Florence Park New Chandigarh
PGI hospital 8 mins. from

Stone's throw from Madhyamarg

School & Health Club in the vicinity

Sec.11, Chandigarh 10 minutes drive from

Kendriya Vidyalaya Mullanpur Garibdass1.76 km

Bajwa Institute1.88 km

Guru Gobind Singh Vidya Mandir Senior Secondary School1.93 km

Brand Food1.87 km

Gurdas Sweets2.20 km

Resto Junction4.63 km

Sharma Dhaba5.24 km

Amit Tanwar5.44 km

Bhabha cancer institute1.73 km

Public Hospital & Laboratory1.80 km

PHC, Mullanpur Garibdas1.92 km

kings College Hospital2.18 km

State Bank ATM1.36 km

Punjab & Sind Bank ATM1.75 km

HDFC Bank ATM2.02 km

Oriental Bank of Commerce ATM2.04 km

The SAS Nagar Central Cooperative Bank Ltd ATM2.05 km

Panjab university 8 min.

JW Marriot 21min

DLF city center mall 30min

Airport 20min

Rama Store5 km

Chandigarh Sector 17 - 06k.m

Chandigarh ISBT - 06k.m

Chandigarh Rly Station -13k.m
New Chandigarh, a satellite town of UT-Chandigarh, is home to Ambika Florence Park. The Florence Park plot fronts on a 200-foot-wide Sector road for 440 feet. 200-foot-wide roadways that are extensions of Madhya Marg and Dakshin Marg are also connected. The project is located next to 400 acres (about) of open green space, which creates a peaceful and pollution-free atmosphere. just 400 acres away from the projected Kings College Hospital of England hospital complex, which is located 2 kilometres away. Max Hospital, New PGI, and Tata Cancer Hospital. 8-Minute Drive to Punjab University and PGI. TAJ, JW MARRIOTT, Sec. 17, Sec. 35, Chandigarh, 12 minutes' drive
Ambika Florence Park Project Specifications
Proposed Specifications for Independent Floors
LIVING/DINING/FAMILY ROOM
Flooring Vitrified Tiles
Walls POP Punning with Plastic Emulsion
Ceiling False Ceiling with Concealed Lights
with Plastic Emulsion
BEDROOMS
Flooring Vitrified Tiles in all rooms
Wall Finishes POP Punning with Plastic Emulsion
Ceiling False Ceiling with Concealed Lights
with Plastic Emulsion
TOILETS
Flooring Anti Skid Tiles/Ceramic Tiles
Dado Tiles up to 7 feet
Wall Finishes POP Punning with Plastic Emulsion
Ceiling Plastic Emulsion
Fittings Jaguar Bath Fittings, Wash Basin and WC

MODULAR KITCHEN
Flooring Anti Skid Tiles/Ceramic Tiles
Dado Tiles up to 2 feet above counter
Wall Finishes POP Punning with Plastic Emulsion
Ceiling Plastic Emulsion
Counter Granite with Stainless Steel Sink

STAIRCASE
Risers & Treads Granite Stone
Wall Finishes POP Punning with Plastic Emulsion
Ceiling OBD
Handrail MS Railing
​
ELEVATOR
Modern elevator for two apartments per floor
​
BALCONY
Flooring Anti Skid Tiles/Ceramic Tiles
Wall Finishes Exterior Paint Finish
Ceiling OBD
Balcony Handrail MS Railing

DOOR & WINDOWS
Door Flush Door Painted/Polished
Windows/Ventilators Wooden


ELECTRICAL FITTINGS
Modular Switches, Sockets, Copper Wiring


Comfortable Minds
The grounds at the heart of your Florence Park property are surrounded by birdsong. Within the boundaries of City of New Chandigarh (Punjab's first Eco-Town), Florence Park is a true Garden City. These luxurious flats surround a number of well maintained parks, each with a different theme, such as the Zen Garden, Meditation Lawn, and Boboli Garden (Central Park), making your house an oasis of special privileges. In actuality, your backyard's outdoor spaces—whether they are kid-friendly playgrounds, the Boboli Garden, a yoga and meditation lawn, a Zen park for seniors, a reflexology park, or an open gym—are like on an eco-tour. A 400-acre open green space and the Shivalik Foothills are in front of everyone. Each residence in Florence Park is, in fact, surrounded by beautiful greenery. Every house offers you IRIS CLUB The Club IRIS in Florence Park will provide a wide range of pursuits, interests, and pursuits, as well as stimulating sports and fitness facilities, among other things. Club IRIS will be a comprehensive complex including, among other things, the following features:
Entertaining for kids
Hey youngsters! Come play in the waves with us, slide down, shoot hoops in the water, and more at the Swim Park.
Alternately, enjoy the attractions at the toddler park, which include swings, seesaws, slides, kids' play equipment, climbing frames, rockers, wheels, and slide climbers, as well as an activity gym and wavy slides.
Play in one of the four charming kids' parks, including Flying Fox, Gulliver's World, Toddlers Corner, and Fantasy World. Alternately, enjoy yourself while learning at the intricate Nursery School and Creche.
There is a separate room for children that has a children's library, virtual reality, video games, and ice hockey, among other things.
Regardless of your perspective, Florence Park is a kid's dream come true.
Athletic Lifestyle
There is something for everyone to get the adrenaline pumping if you enjoy being in the centre of the action.
Pamper yourself at the luxurious Spa and Sauna, and you'll leave feeling refreshed on the inside and out.
To keep fortunate and healthy, improve your fitness levels at the jogging tracks and multi-facility health club.
Or just relax indoors in the lounge with the cards and pool tables. And if that still isn't enough, head outside to the badminton, tennis, basketball, or even the well-kept cricket pitch to relieve tension.
Advanced Security
The life you've always wanted is guaranteed in Florence Park, a prestigious gated neighbourhood with avenue trees, parks, and groomed roadways. The complex will include three levels of security-controlled entries for cars, bicycles, and pedestrians, all of which are complemented by a walled-off perimeter. Security guards and cameras are set up at the gates, as well as at the entrances to each tower. In actuality, you are safe enough here as you are an envoy within their embassy.
AMBIKA FLORENCE PARK FLOOR PLAN
PHASE I PRIMROSE A,B&C
PHASE II ORCHID A&B