ALTUS SPACE BUILDERS New Chandigarh
Possession Started, Construction in Full Swing.
Small to Big Plots Options and Dedicated Commercial Market Planning
Plot Size83, 100, 160, 238, 242, 333, 446, 475, Sq. yd.
International Cricket Stadium on 20 Minutes Drive.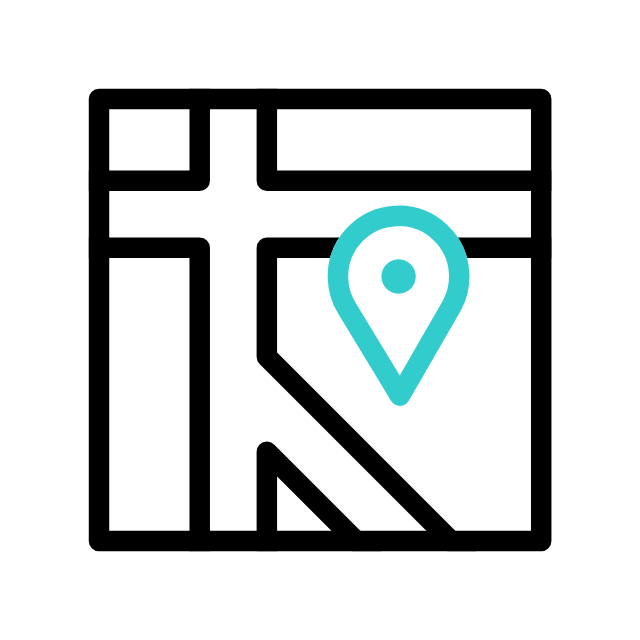 Altus PH 1 New Chandigarh On 190' Wide PR4 Extn Road
Astounding Avenues of Commercial Wealth
Nestled in the lush, refreshing greenscape of New Chandigarh, Altus Prime is a premium commercial space created to provide maximum convenience. It is strategically located within a prime residential area, drawing huge amounts of footfall from local residents. As an all-in-one destination catering to everyday needs and wants, Altus Prime is poised to become everyone's go-to spot! Another precious gem from the portfolio of Altus Space Builders, this project offers unparalleled opportunities to upgrade both your business and leisure activities.
ALTUS SPACE BUILDERS NEW CHANDIGARH PRICE
Find your dream home from All New Chandigarh projects on Shri lakshmi Realtech website. Search by price, area, configuration and more. Maximum verified listings! In-depth Property Details. Locality Price Trends. In-house Data Collection. Verified Properties. Authentic Information.
Our goal to provide property in best price .We believe in building a life time relationship with our customer. .Because the price keeps on increasing after every 15 days. i have to create a geneuity on our website. If any customer reach on our website then all his queries solved from our website
The project gives you an opportunity to buy a superbly-crafted flat in New Chandigarh at a reasonable cost. The project is well-connected by different location
Payment list of Booth 33 Sq. yd. SCO 100 Sq. yd. plots in ALTUS New Chandigarh depends upon Certain factors like
Size of the plot / Independent House.

Payment Schedule

Location of the unit.
For an Updated ALTUS New Chandigarh price list, contact us 9780117225, 9056563777
ALTUS SPACE BUILDERS NEW CHANDIGARH OVERVIEW
With its focus on creating new lifestyles and appointing prime addresses, Altus Space Builders strengthens its distinction as a full-line, specialized real estate developer. A distinctive living experience at a fair price is defined by Altus Space Builders developments, which are innovatively designed and exceptionally engineered.

We select every location, every neighborhood plan, every home design, and every single feature with exceptional care and consideration. In the simplest and most relevant terms, we promise a low density atmosphere complemented by expansive green surroundings and generous living spaces. We promise a daily experience of delight and ease. Creating an informed, effortless, and enjoyable community that meets your needs and wants.
ALTUS SPACE BUILDERS Mullanpur New-Chandigarh
Altus Mullanpur New Chandigarh | Altus Plots in New Chandigarh | Altus Space Builders | Altus Muirwoods Mullanpur | Altus Flats in New Chandigarh | Altus Plot in Mullanpur | Altus Projects in New Chandigarh | ALTUS ECO GLADES FLATS IN MULLANPUR | Plots in New Chandigarh | Plots in Mullanpur | Best Builder in New Chandigarh| Best Builder in Mullanpur | Builder in Mullanpur | Builder in New Chandigarh
LOCATION ADVANTAGES OF ALTUS SPACE BUILDERS
Located near Baddi, Anandpur Sahib, Manali, and Ludhiana, it provides express connectivity.
With the PGI Chandigarh and the upcoming MEDICITY Project by the Punjab Government in the purported Health & Spa Village, medical facilities are easily accessible.

Dedicated sectors for IT, education, systems and infrastructure for small businesses and entrepreneurs with an emphasis on eco-tourism, sports and recreation.

An urban estate has already been launched in the area just a whisker away from the Muirwoods by Jurong International of Singapore under the aegis of GMADA.

There are a number of major projects of U.T. in this area that are close to Muirwoods, including:
​
» Film City
» Educational City
» Amusement Park
» Botanical Garden
» Upcoming MBA Institute.
​
​
The Punjab Cricket Association (PCA) will develop a state-of-the-art Cricket Stadium & Academy.

An array of shopping malls, exclusive clubs, and a fine mix of conveniences for a truly world-class experience.
About Altus Space Builders, New Chandigarh
At Altus, our vision is to be a catalyst for growth; we strive to set new standards and break through boundaries of excellence. Our Grand Design is centred around providing discerning homeowners with the right opportunities at a fair price. Our developments are innovatively designed and engineered to create distinctive living environments that offer expansive greens, generous--yet thoughtful--living spaces, and an atmosphere that truly encapsulates ease and delight. Not only do we ensure that every step of the way meets these high standards, but we also make sure that each community created is perfect for our clients' needs and wants- informed decisions through an effortless and enjoyable experience from start to finish.
​
The most important reason to invest with Altus Group may be its approach to developing marketable projects that are phenomenal multipliers and contribute to happiness.
Altus PH-2 On 200' Wide Airport Road (PR7) New Chandigarh
The Benefits of New Chandigarh
Located near Mullanpur in Punjab, India's Mohali district (SAS Nagar), New Chandigarh is a brand-new, smartly designed city. The Greater Mohali Area Development Authority is responsible for developing it as a growth area for Chandigarh. Drones were used for a digital land survey on April 26 and until June 24. This city's first master consists of sectors 1 to 21.
​
Each element in this place has been carefully thought out so that it transports you to a breathtaking realm of perfection and majesty.
​
Punjab's New Chandigarh, a city planned to perfection, covers an area of 15000 acres; the buildable land is much lesser leaving plenty of green spaces. Ideal for residential purposes, it will offer only the highest quality living with modern amenities and first-rate infrastructure. Its prime location, nearby Himachal Pradesh, Chandigarh and other parts of Punjab, will attract many people who would also appreciate its various facilities such as IT companies, hospitals, parks, shopping complexes and more. All in all, New Chandigarh promises to be a self-supportive city with healthcare institutions, educational establishments and commercial outlets.
EduCity, New Chandigarh
Sector 11 of New Chandigarh is home to the Institute of Technology and Future Trends College. New Chandigarh's education city is spread over 1700 acres.
MediCity, New Chandigarh
Located in Medicality of New Chandigarh, the Tata Memorial Center's Homi Bhabha Cancer Hospital and Research Center has 100 beds and occupies 50 acres. In addition to the building of the Stem Cell Centre, it is also planned to connect the Civil Hospital in Phase VI of Mohali to the Dr. B.R. Ambedkar State Institute of Medical Sciences.
PCA Stadium, New Chandigarh
A state-of-the-art gym, a clubhouse, and improved parking spaces are among the improvements PCA has planned for the new stadium, which will also have two practice and match fields as well as a top-notch cricket academy. In addition to covering 41.95 acres, PCA cost Rs. 230 crore.
Oberoi's Resort, New Chandigarh
A luxurious spa resort with over 8000 acres of undeveloped woodland surrounds The Oberoi Sukhvilas Resort & Spa. The hotel offers an artistically manicured garden, an outdoor pool, and an on-site bar. The hotel offers free WiFi in its rooms.
Location Map | Altus Space Builders New Chandigarh
Site Plan | Altus Space Builder New Chandigarh
ALTUS SPACE BUILDERS PHASE 1 & 2 PROJECT GALLERY